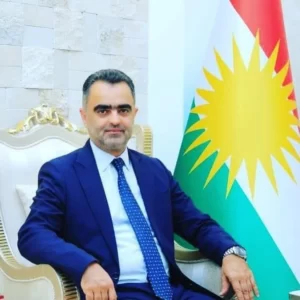 A member of the Iraqi parliament, Soran Omar Saeed, said about this: "If this decision is implemented, the region will not be able to export oil as before, and it must deliver the oil to the SOMO Company to be exported abroad, and then the Iraqi government is obligated to allocate the region's budget without shortcomings, and this matter will be positive for the people of Kurdistan."
He added, "But unfortunately, the region's oil policy was never in favor of the Kurdish people, who in turn also stood by the decision of the Federal Court."
The government of Southern Kurdistan has signed more than (50) agreements to invest oil and gas in the region independently of the federal government, in clear violation of the text of Article (111) of the Iraqi constitution, which stipulates (oil and gas is the property of all the Iraqi people in all regions and governorates), and Article 112 / first / which stipulated (the federal government manages the oil and gas extracted from the current fields with the governments of the region and the producing governorates, provided that their imports are distributed in an equitable manner commensurate with the population distribution throughout the country), and secondly (the federal government and the governments of the region and the producing governorates together formulate policies The strategy needed to develop oil and gas wealth in a way that achieves the highest benefit for the Iraqi people.
Instead of adhering to the articles of the constitution, Erbil's government, which is dominated by the Kurdistan Democratic Party, was alone in contracting with foreign countries and companies to invest oil and gas in southern Kurdistan, in isolation from the Federal Oil Ministry.
In this regard, Saeed said: "The management of the oil file between the Kurdistan region and Iraq is constitutional, but the regional government was not transparent in all the contracts it entered into with foreign companies, especially Turkish companies."
Southern Kurdistan suffers from a severe economic crisis and a sharp rise in prices, as all oil contracts and revenues only benefit the Kurdistan Democratic Party, and the people do not see any of these revenues that only enrich the pockets of the Democratic Party leaders, according to analysts.
On this, Saeed said: "The region exports oil, but the revenues of this oil and its derivatives do not benefit the people. Rather, a major economic crisis has been created, as fuel prices are rising day by day and salaries are delayed, so there is nothing wrong with it. As for electricity, only a few people see it."
He added, "This is why the oil and gas in the region were and are still in the service of beneficiaries, not the Kurdish people."
Share this