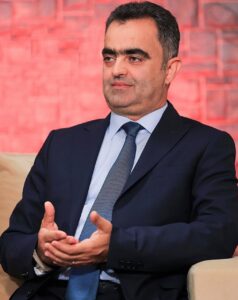 Soran Omar: The region's oil is in the hands of benefactors and does not benefit the Kurdish people
Representative Soran Omar Saeed said: "The move of the file at this time came due to the crisis of the nomination of the President of the Republic and the standing of some Kurdish parties against (the Shiite house), as he put it. Saeed added in a statement to "Al-Sabah", that "the regional government was not transparent in all the contracts it entered into with foreign companies, especially Turkish companies," noting that "if the region is committed to implementing the decision, the federal government will, in return, commit to allocating the region's budget without any shortcomings." on the citizens of the region. He continued by saying: "The region's oil revenues are in the hands of the beneficiary people,
It does not benefit the Kurds, but rather creates a major economic crisis, after the rise in fuel prices, delays in salaries, and the decline in electricity.
Share this