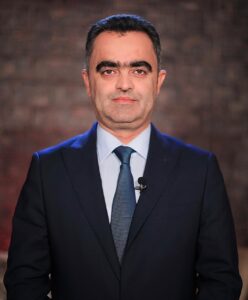 The Minister of Finance announced in a meeting held yesterday in the Iraqi parliament, that 60% of the border crossings in the region are not under its control, and Baghdad, after oil revenues, demands customs, tax and fees revenues that are cut by the two ruling parties in the region.
He also said that the region's atmosphere is under the control of the central government and on the ground they lost Kirkuk and all the disputed areas
Now a citizen in the region in the most remote villages of Sulaymaniyah, Dohuk, Erbil and Halabja, when he wants to change his name or transfer his civil record from a district to any city, neither the prime minister nor the president of the region has the authority to transfer him, but rather needs the approval of the Minister of Interior in the central government.
Previously, the regional government had all the powers to grant Iraqi citizenship to Turks and Syrians in the region with the aim of their participation in the elections.
How will Baghdad now agree to their looting of the imports of natural resources, after all these years, and in addition to that, Baghdad demands to send other sums to pay the salaries of the employees.
For this reason, Iraq is moving towards the decision of the Federal Court, and this decision is welcomed by the citizens of the Kurdistan region, because if the oil and the budget are delivered, they will receive their salaries on time.
The two ruling parties have created such a bad situation that the citizens prefer whoever rules them.
This is in contrast to the Ukrainians, who return to their homeland to defend it, but if the citizens of the region are good, no one will remain because of the persecution of the regional authorities!
The region did not appreciate its authority and powers when it was a state within the state, which has more power than the constitution!
Now he loses power day by day! The people of Kurdistan are happy because a group of those who occupy high ranks in power have corrupted a lot in order to enrich themselves at the expense of the rights of citizens.
Share this